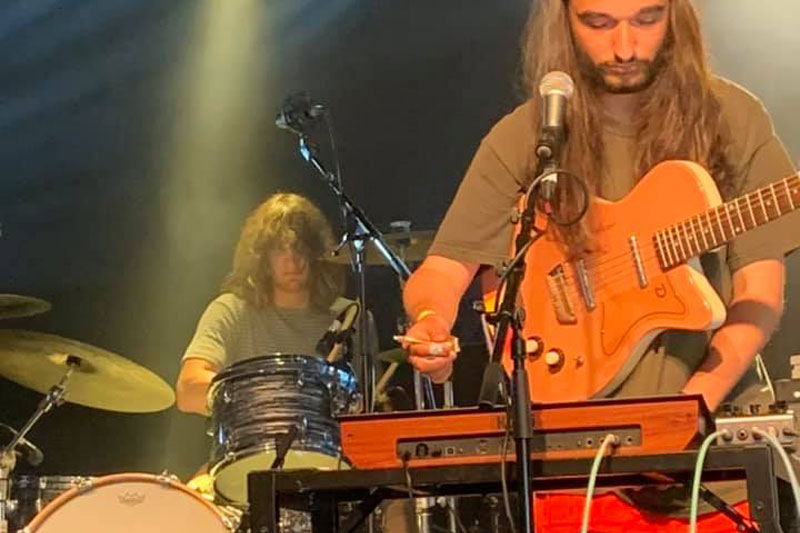 Wet Leg at Find Joy weekender at BRIGHTON CONCORDE 2 (Sunday 29 August). The Find Joy weekend event at the Concorde 2 in Brighton was sure to provoke lots of interest as it consists of mainly new , young and unsigned bands and there are always loads of people in this part of the world who are keen to catch acts that have yet to hit the bright lights .
Wet Leg Brighton Concorde Concert 2021
The most excitement of the day was surely generated by the appearance of Wet Leg who have shot into the limelight recently with their excellent debut single "Chaise Longue " which has a great accompanying video and is getting a good deal of radio play . Headed by Rhian Teasdale and Heather Chambers this band has a totally unique sound but would not go amiss grouped with bands such as Dry Cleaning and Goat Girl . They have recently been signed to Domino Records .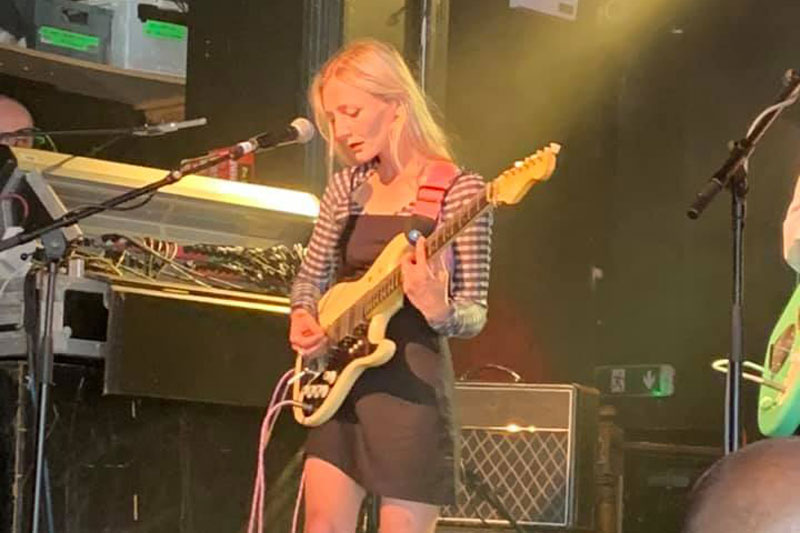 Most people have not heard any other song by the band who hail from Isle of Wight and many may think they may be one hit wonders. However today's performance surely proved them wrong !
Every single song (8 in total ) was well crafted, catchy and fun and the skill of the band produced a tight knit sound . Rhian's vocals are strong , melodic with great lyrics and she is more than comfortable flirting with the crowd whilst still projecting her demure ladylike image with a twist of humour.
Right from the opening song the crowd was tapping their feet and by the time they played their last track, a blistering rendition of Chaise Longue , the whole room was dancing furiously . If this is what they have to give now , I am sure they will have a lot more good stuff in store. I would say this is one of the most exciting bands to come out this year for sure. You can visit their website at https://www.wetlegband.com or find them on all the usual social media platforms.
article and image by Genee Shock