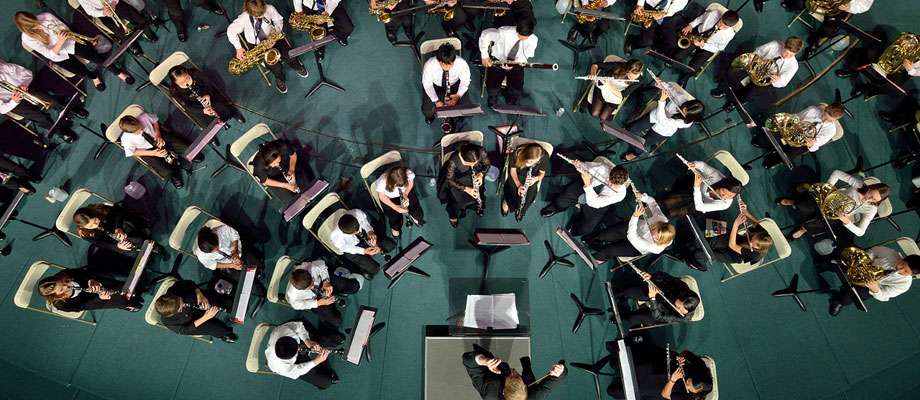 The recent survey1 undertaken by charity, Music for All (MfA) reveals the importance people place on the provision of music lessons and opportunities in schools. Over 90% of respondents believed it was 'very or quite important' that the Government continues to financially support this. It is clear they recognise the countless benefits music brings to a child's creativity, intellectual development and social skills such as listening and teamwork.
Music education within schools clearly has the support of the wider UK population with over 75% of people who 'completely and mostly agreed' that music brings people together, playing a musical instrument provides a sense of personal accomplishment and that they'd be proud of their children playing.
The survey also proves conclusively that not only are more people than ever playing musical instruments, but more would like to learn. It shows that 28% of the UK population now plays a musical instrument compared to 21% in 2005! The most popular instruments played are guitars (by 42% of instrument players), pianos & keyboards (by 40%) and woodwind (by 25%). Some 67% of guitar players are male whilst 56% of piano/keyboard players and 62% of woodwind players are female.
Significantly, the numbers who have never played and would like to learn has risen dramatically to 14.6 million people. The number of lapsed players who would like to return to playing essentially remained the same, however a remarkable 58% of these were found to be women. It is encouraging that over 40% of those who had never played completely agreed that you are never too old to learn to play.
This research adds weight to the current Protect Music Education Campaign, which is seeking to protect music education funding beyond 2015, and stop local authority cuts to music services.
The full fifty-page MfA survey contains a wealth of vital statistics including current music making trends, demographics, instrument preferences, learning formats and retail developments. This is the only survey of its kind in the UK and is available to purchase from the charity for £200 for non-members.