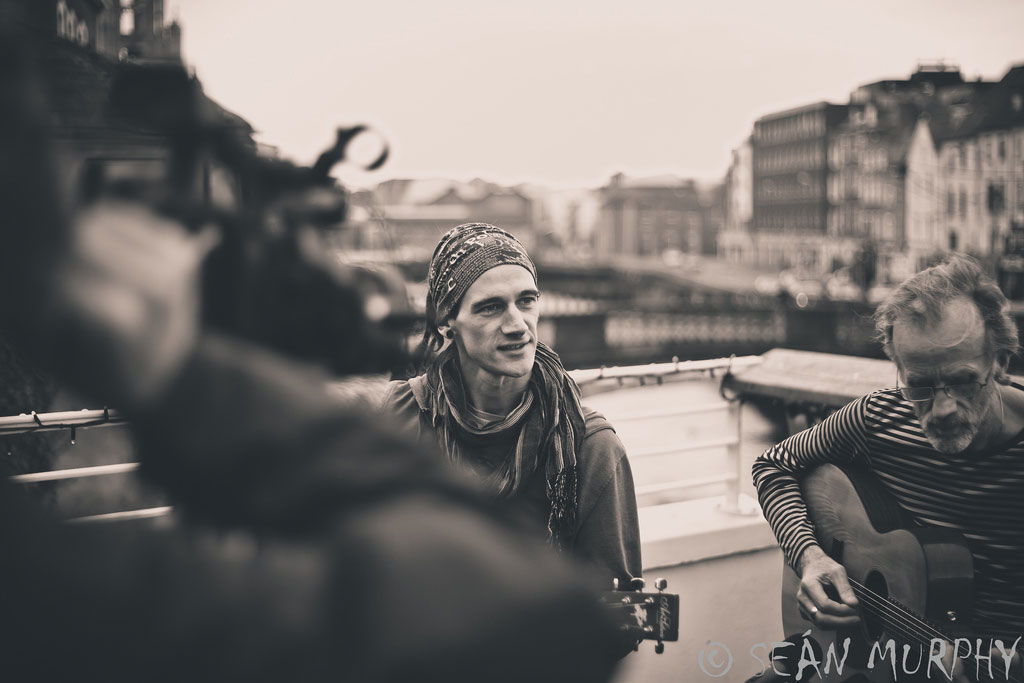 Daniel Scannell is a Cork based Surfer/Musician. In 2004 at the age of 19 Daniel moved to Mayo where he became immersed in Ireland's growing surf culture and was introduced to the music of Artists such as Jack Johnson, Ben Harper and Xavier Rudd.
Inspired by the sounds of Mayo's surf scene Daniel began playing the Didgeridoo and soon joined the band 'The Sons of Gingerbread' mixing ethnic sounds with blues and funk progressions.
In 2007 Daniel moved to Waterford City… Disconnected from the music scene there he began to busk and perform at open jam sessions to raise his profile in the area, soon enough he was working with local Artists collaborating with Jazz, Blues, Rock and Roll and theatre groups, his unique style of music quickly becoming popular in the city. Strongly influenced by the Jazz and Blues scene there Daniel's guitar playing was developing all the while and eventually his love for the guitar gave the didgeridoo a temporary back seat, an important turning point in his musical journey which allowed Daniel to write original music in his own unique style and become the promising Singer/Songwriter he is today.
Dubbed as RedFM's 'Oracle of the Waves' Daniel is also the voice of the weekly surf reports on 'Red Drive' with Dave Mac, sharing his knowledge of the ocean with the people of Cork every Friday.
In 2011 Daniel Scannell independently released his debut EP 'Fish for Shooting Stars', he is currently putting the finishing touches to his debut album which is set for release this summer under Seaweedjam Records. Daniel's Seaweedjam Tour will also take place this year at venues across the country.
Visit www.soundcloud.com/seaweedjam to stream Daniel Scannell's music for free… For more info visit 'Daniel Scannell Music' on Facebook.